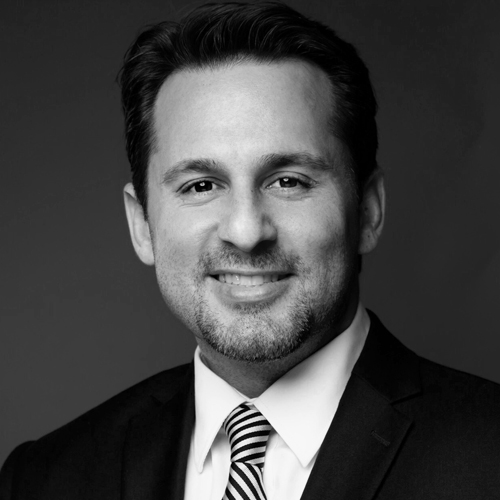 Travis Cloyd is the CEO of WorldwideXR (WXR) based in Los Angeles, CA and Miami, FL. He is an accomplished futurist, innovator, producer, professor and entertainment executive with a focus on creating, managing and financing immersive state-of-the-art technology companies. He is an award-winning producer, XR visionary and Metaverse educator that operates a portfolio of cutting-edge businesses with a focus on trending innovation. Most recently, recognized by Forbes on the 2021 top 'Next Entrepreneur' list. He is the Arts, Music and Entertainment Ambassador to the GBBC (Global Blockchain Business Council). A member of the Producers Guild of America, a part of the new media council. Also, on the education and international committees.
He is currently the Global Futurist at Thunderbird School of Global Business Management which ranks as the #1 Masters in Management program in the world, a part of Arizona State University, which ranks #1 in the U.S. for innovation seven years running ahead of MIT and Harvard. He is the Senior Advisor to the Dean and Professor of Practice on Global Creative Industries working out of the downtown Los Angeles campus in the historical Herald building once owned by media mogul William Randolph Hearst. He recently lectured a part of the Masters of Arts in Global Affairs and Management and spoke separately on Cryptocurrency. He was formally the inaugural Futurist in Residence, Director of iSTAR (Immersive Studio for Altered Reality) and Adjunct Professor at Florida International University (FIU) in Miami, Florida. At the 2021 fall commencement he was awarded by the president of the university the highest honor; FIU Medallion. For his outstanding contributions to the institution.
Over the last two decades he has created next-level digital content for government agencies, professional sports leagues, major international studios, iconic brands, legendary actors, global musicians, top athletes and historical figures throughout his career. He has produced feature films, virtual reality experiences, augmented reality content, NFT collection drops and much more. He continues to break new ground within the entertainment industry creating and protecting virtual human IP content based on historical figures for all facets of the diverse XR, Metaverse and NFT ecosystem.
Considered a recommended resource and acknowledged industry expert whose point of view is frequently sought by top media outlets. He has been quoted in Forbes, Billboard, Rolling Stone, Fortune, TechCrunch, VentureBeat, Wareable, Variety, Deadline, Hollywood Reporter and CNBC among many outlets. He has moderated events for the VRARA, the 2021 NFT Power Player Panel at Digital Hollywood, the Future of Entertainment panel for 2020 Comic-con and more. Spoken at CES, Fox Studios, Mandalay Bay, Scripps Center, Art Center, Biola University, Pepperdine University, Full Sail University and industry events like VRARA Global Summit, Orlando iX, Appraisers.org, MiamiXR Expo, Future of Immersive Leisure Conference and many more. The subjects range from XR, Digital Rights, Metaverse, Blockchain, Cryptocurrency and NFT's. Most recently, he's been featured in an episode of BBC's CLICK and filming a network series on the exploration, education and business dealing within the NFT sector.
In the off hours he spends his free time working with tech start-ups, and organizations trying to effect change. Traveling to meet with advisors, universities, developers, industry experts, platforms and other creators with the goal of expanding the metaverse. For more info and disruptive news about Travis Cloyd go here; IMDb, LinkedIn, CNBC,Forbes:Digital Humans,Forbes:NFL MVP,VR Visionary