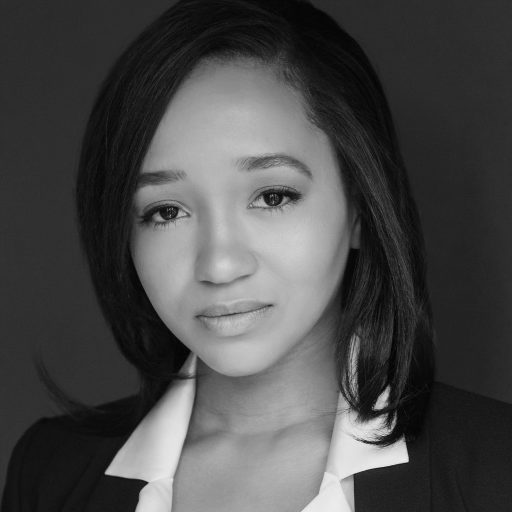 Sienna attended Brown University where she graduated with honors in Modern Culture & Media and Theater Arts. Before working at CMG as Director of Community Affairs Sienna worked at production companies such as Sidney Kimmel Entertainment and Film Rites. She specializes in Film & Television, Sports, and African American history.
Sienna was the first African American woman to chair the Sock & Buskin student/faculty board which produces all of Brown's main stage department productions, and is the oldest board of its kind in the country. She was also the first African American woman to direct Brown's highly competitive senior slot, wherein one senior is selected annually by Brown faculty to direct a full budget department production based on the senior's proposal.
While at Brown, Sienna produced, directed, and/or starred in 15 plays and 10 short films. She also spent a semester studying Classical Acting at the London Academy of Music & Dramatic Art. She received the Steinfeld Award which is awarded to one senior who made a significant impact on the Theater and Performing Arts Department and community.