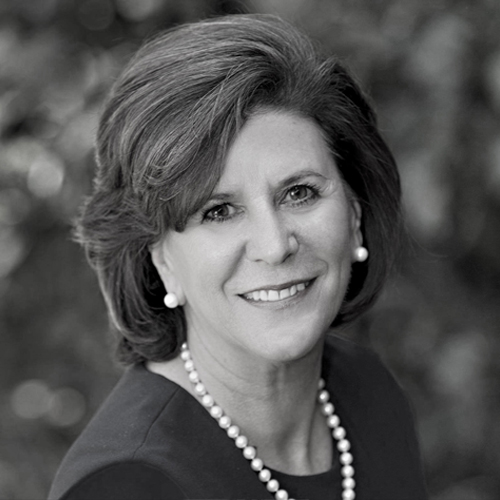 Cindy Sisson is a renowned business, sales, and marketing executive who has enjoyed a distinguished career that encompasses the world of Fortune 500 companies, professional sports, nonprofits, entrepreneurship, global events, and successful public-private partnerships.
In addition to her role with WorldwideXR, Cindy is the CEO of GSEvents. An agency whose mission is to support women throughout the automotive industry by getting women in the Left Seat. Cindy launched GSEvents in 2020, bringing decades of marketing, operational, experiential, and branding expertise to life. Her passion is for all things centered around the premium automotive and performance lifestyle through her client network and engaged membership, actively producing strategic alliances and business development for brands seeking a discerning audience.
Before GSEvents, Cindy consulted with companies as their Super Connector leveraging her vast array of contacts to connect high-level decision-makers with a primary focus on the automotive/motorsports industry. She served as the Partnership Director for the Petersen Automotive Museum, managing sponsorships and securing the backing of The Vault presented by Hagerty, a seven-figure ten-year program, and was responsible for the start-up of the Trump National Charlotte and Las Vegas Concours d' Elegance.
In 2017 she was appointed by congress to serve as a board member to the National Foundation on Fitness Sports and Nutrition, a congressionally chartered foundation. In this role, she led a multi-million-dollar fundraising campaign supporting the President's Council on Fitness, Sports and Nutrition's relaunch of the Presidential Youth Fitness Program.
Before her board position with the National Foundation on Fitness Sports and Nutrition, she served as president of HOPSports, global health and wellness network dedicated to fighting childhood obesity, a program First Lady Michelle Obama referenced as a curative solution to childhood obesity. She raised millions of dollars through Federal grants and traveled extensively throughout Asia and Western Europe, promoting HOPSports.
Cindy's sports and marketing expertise is based on many years with leading sports properties, brands, and agencies under her agency, Agency Won.
Agency Won, a full-service sports marketing company that served various sports, including the USPS Pro Cycling team, managing all aspects of the Tour de France and Roush Racing in NASCAR. During her tenure at Agency Won, she raised more than $60 million in sponsorship resources for various NASCAR drivers, tracks, and race teams. She is responsible for creating the Kyle Petty Charity Ride Across America, which has raised millions of dollars for children's charities since its inception in 1994 and continues today.
Before Agency Won, she served as a sports marketing manager at Gatorade. She negotiated pro-team contracts for the NFL, NBA, MLB, NHL, NASCAR, and major golf properties to create sideline exposure and retail marketing promotions.
As the director of marketing and promotions for the LPGA, Cindy started the LPGA Tour Fitness Van that traveled to all LPGA events and co-developed the LPGA's inaugural Solheim Cup, which has evolved into one of golf's most captivating marquis global events.
She also served as a logistics manager for the 1984 Olympics in Los Angeles, working with dignitaries worldwide.
A graduate from Pepperdine University with a bachelor's degree in Sports Medicine and the University of California at Los Angeles with a master's degree in Kinesiology, she resides in Mooresville, N.C. with her son Tafton an aspiring Major League Baseball Player.